How Medical Microdermabrasion cleared Rebecca's skin
We hope you're enjoying our client diary blog experiences- today we wanted to share Rebecca's story on how medical microdermabrasion has cleared her skin.
Rebecca came to us with troubled skin and decided to try our medical microdermabrasion treatment.
Many clients ask what is medical microdermabrasion and how does it work?
Well… It is the most requested non-invasive procedure. A method of mechanical exfoliation without the use of chemicals, laser or injectables. It is used for specific skin conditions such as:
Acne prone skin

fine lines, scars and wrinkles

Superficial age spots and hyper-pigmentation

Blackheads and whiteheads

Sun damaged and uneven skin tone

Excessive oiliness or dry skin
Medical microdermabrasion can only be carried out by medical professionals and is 3x more powerful than your standard microdermabrasion. Therefore, less sessions are needed to see results!
We asked Rebecca how she felt before her treatment.
She said…
"I've always had oily skin but recently had a huge flare up of spots on my face. I tried a fair few products but nothing worked. Id seen a couple of microdermabrasion's on Instagram so thought I'd give that a try!"
Medical Microdermabrasion is great as there is no downtime and your skin may just be slightly red for a couple of days. Rebecca came to us for four sessions every 2 weeks. Each session included a 30 min appointment using our derma-genesis machine which is the best available machine on the market today. A natural home-made face mask was created specifically for Rebecca's skin type and applied at the end of the treatment.
Rebecca noticed a massive reduction in her blemishes after the first session! She felt her skin was clearer, brighter and much smoother.
We asked Rebecca how she felt during her treatment?
she said...
"I'm so glad I went with this treatment! You and your mum have been amazing right from the beginning of my first appointment. So friendly, helpful and explained everything in detail"
Rebecca has had four sessions so far and as you can see from the picture below her skin is looking great!
Her skin is less oily, blemishes have completely reduced and there is also less redness.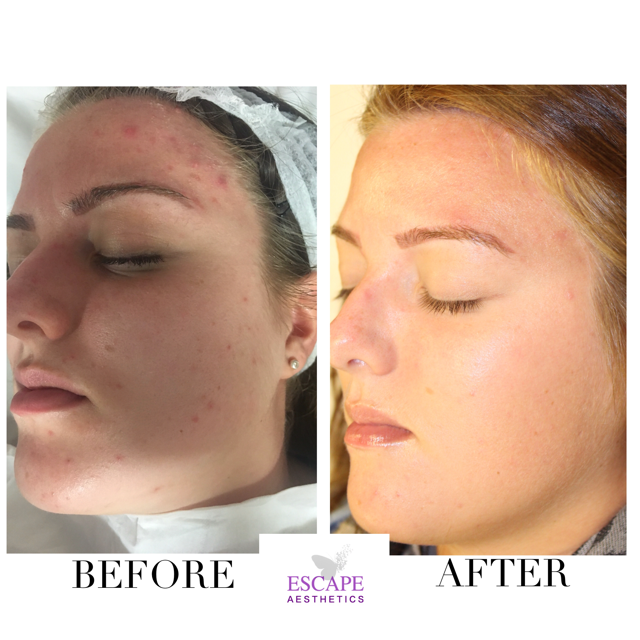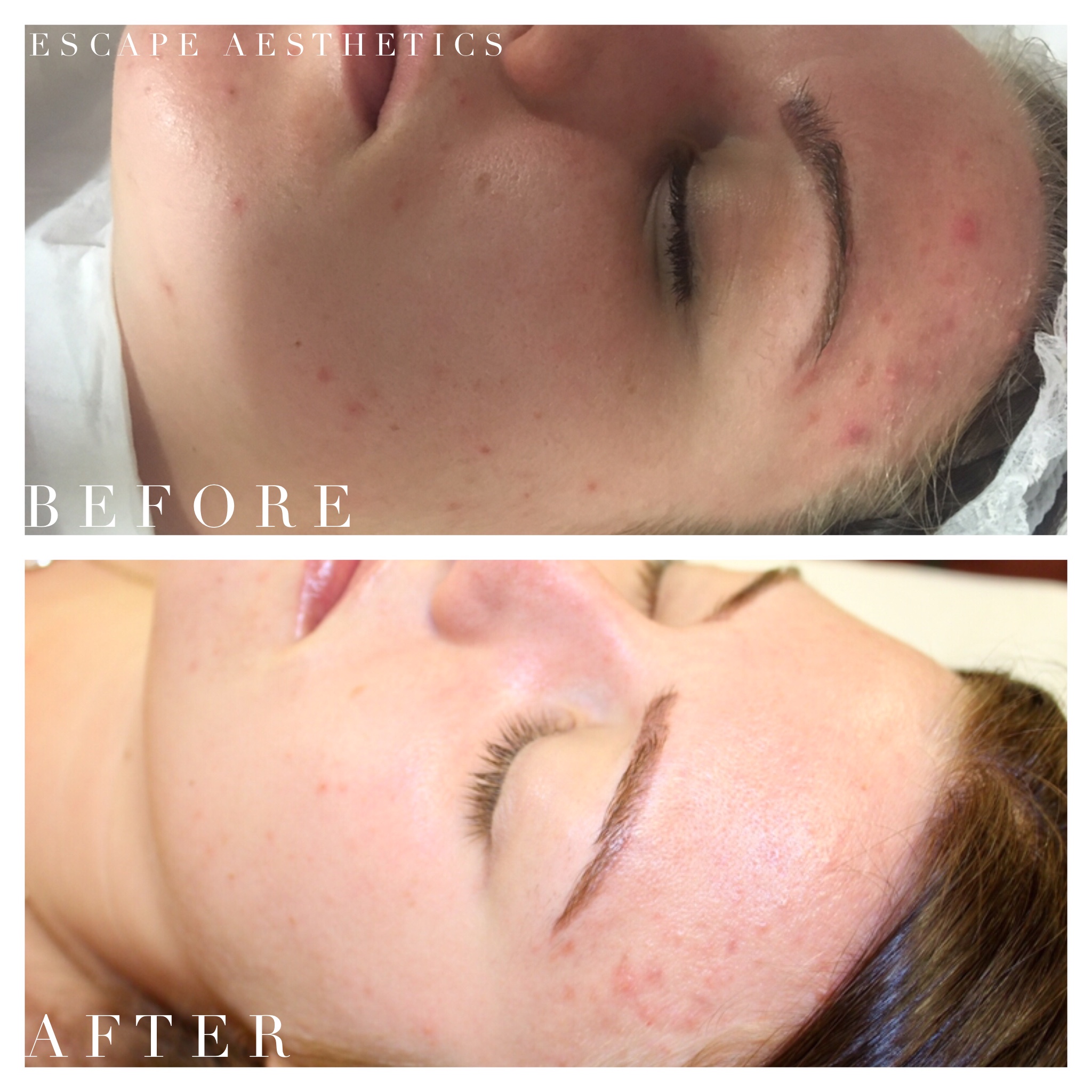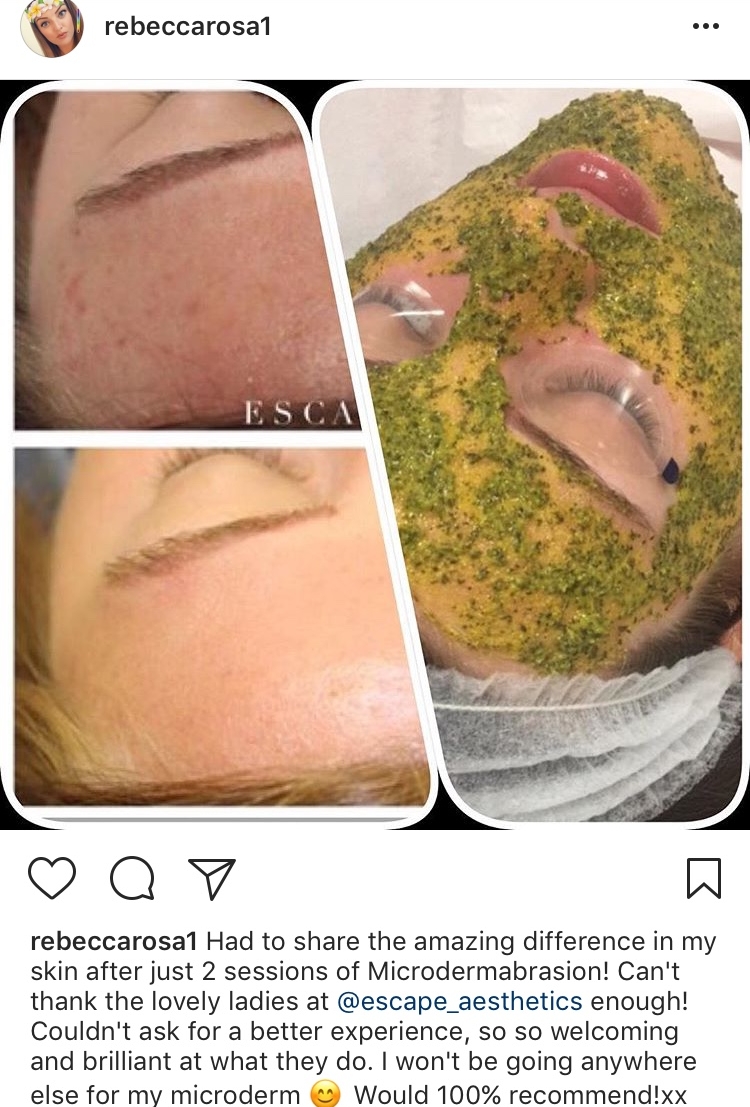 We asked Rebecca how she felt after her treatment?
She said…
"I've now had four treatments and my skin is amazing, completely clear, bright and the oiliness has definitely improved. I would 100% recommend Escape Aesthetics and will be returning for more treatments."
Thank you for taking the time to read our clients experience with medical microdermabrasion. Visit our Instagram or Facebook to take part in our giveaway to win a £150 gift card to spend on skin treatment with us!
Get in touch below
If you have any questions, feel free to contact me through Instagram or Facebook.